When I found glow in dark polymer clay I knew I had to make
these. I call the ones on the left Spooky Eyes and the ones on the right Cyclops Eyes. They were a great excuse to try out the rolling pin my mom found for me at the dollar store.
There are two inspirations for these earrings. One is this great spooky eye Halloween t-shirt my mom has. Some of the eyes glow in the dark. The other are these old strings of 'Spooky eye' Halloween lights we put up every year. The oldest strand looks like the "Spooky eyes" and glow green, orange, and red; the newer ones look like a single blood shot eye that glows yellow. But I didn't really like the blood shot look.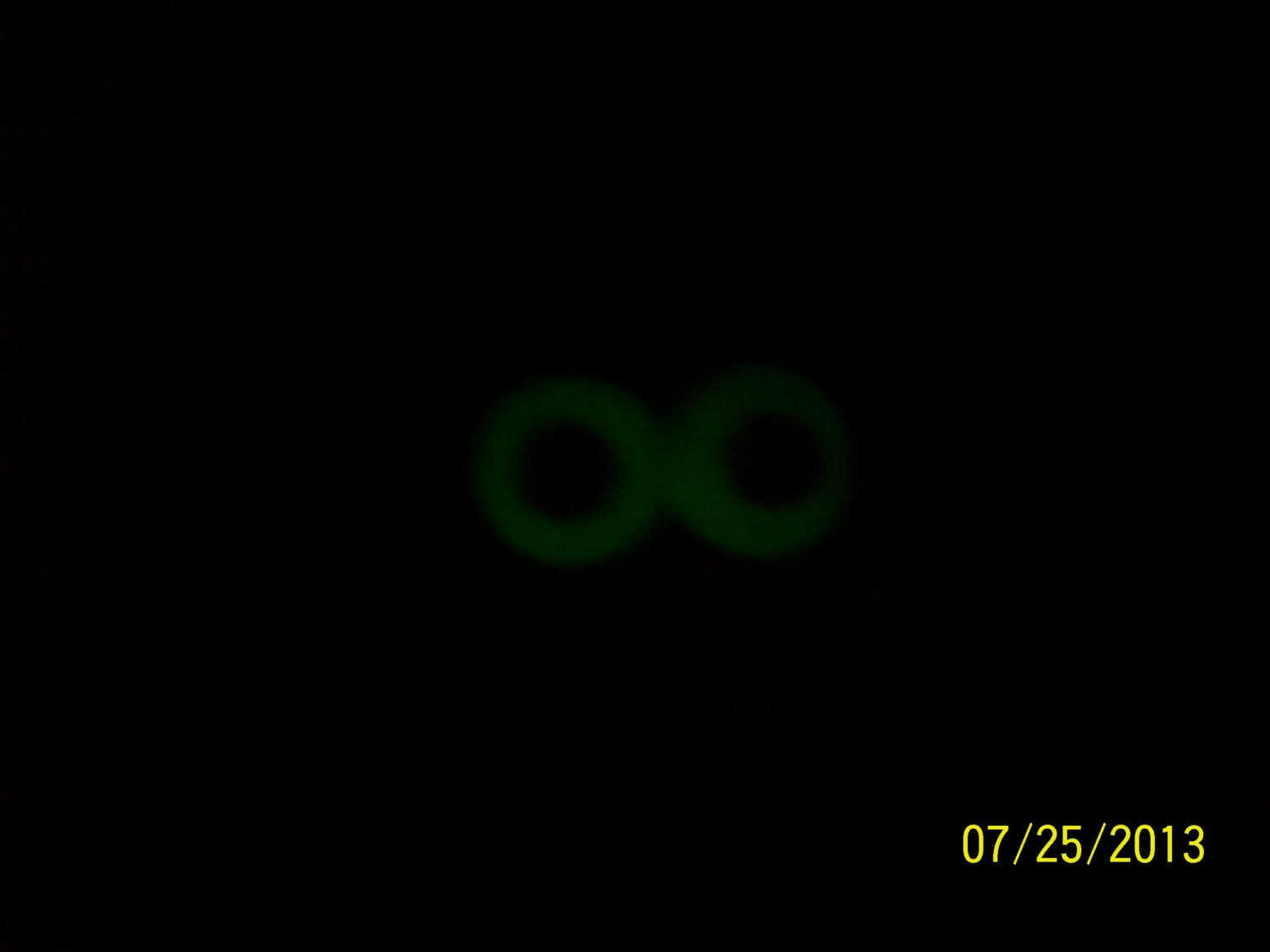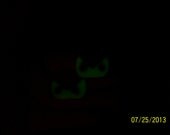 If you can't make out the dark pictures try tilting your screen.
The Cyclops eyes measures 13/16" diagonally. Here is the listing:
https://www.etsy.com/listing/158113605/glow-in-the-dark-cyclops-eyes
The Spooky Eyes measure 1 1/8" long from longest part to longest part, 5/8" tall from the bottom to the peak. Here is the listing:
https://www.etsy.com/listing/158221996/glow-in-the-dark-spooky-eyes
Each earring is 3/16" thick, weights about .1 oz. (I say 'about' because my scale only has marks for ounces and half ounces), has surgical steel studs and earring backs, and a small 'J' carved into the
back.
Thank you for reading Bats Bizarre's official blog. Have a bat-tastic day.